A series of images created to promote the services of Nurpur, a natural cosmetics studio in Aarau, both for the homepage of the website and for a summer promotion. 
The first two images were created for a summer promotion which includes an aloe vera gel after-sun. The product is not displayed on the images, instead, I have included only typical summer items and combined them with aloe vera leaves and the logo, all made of paper.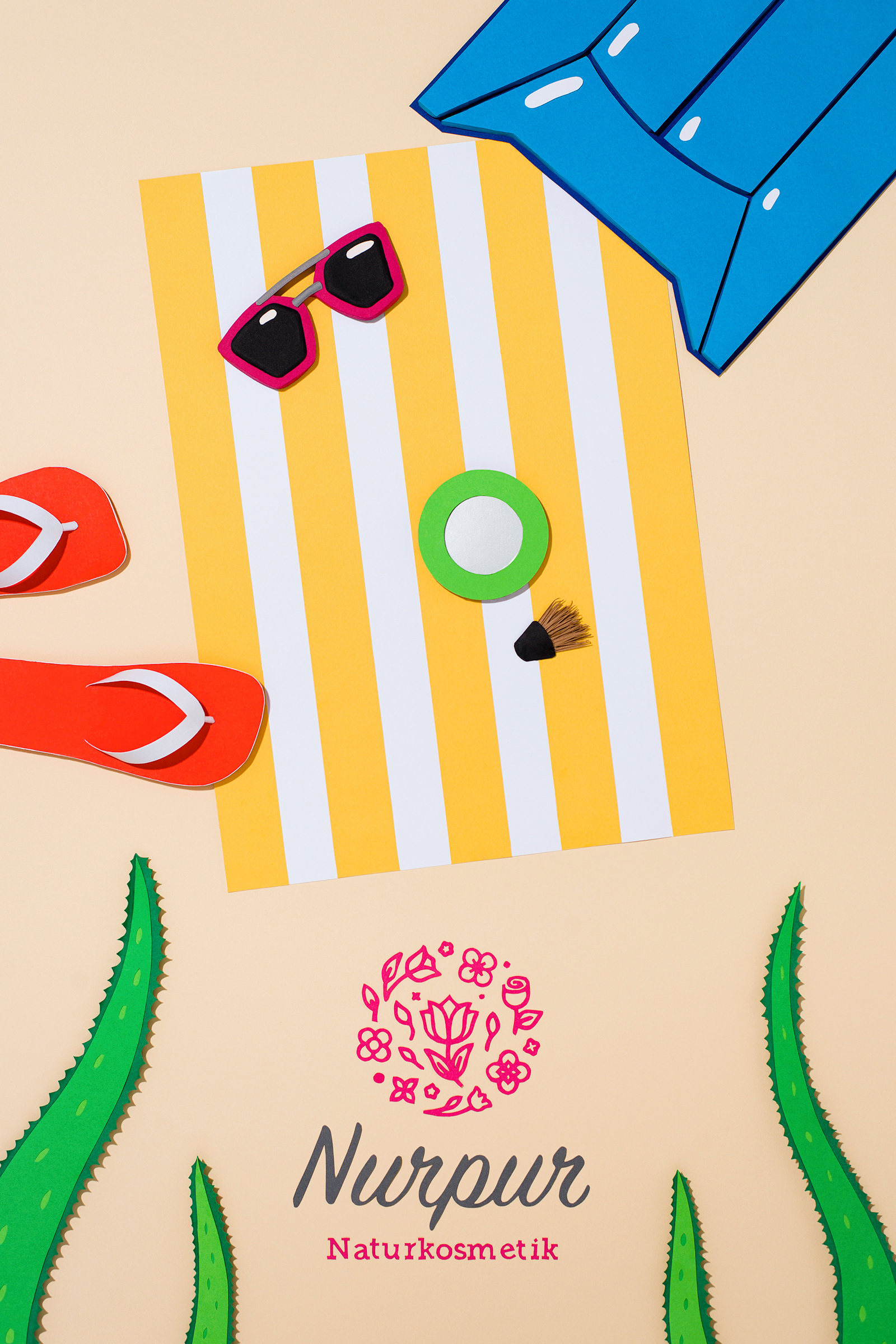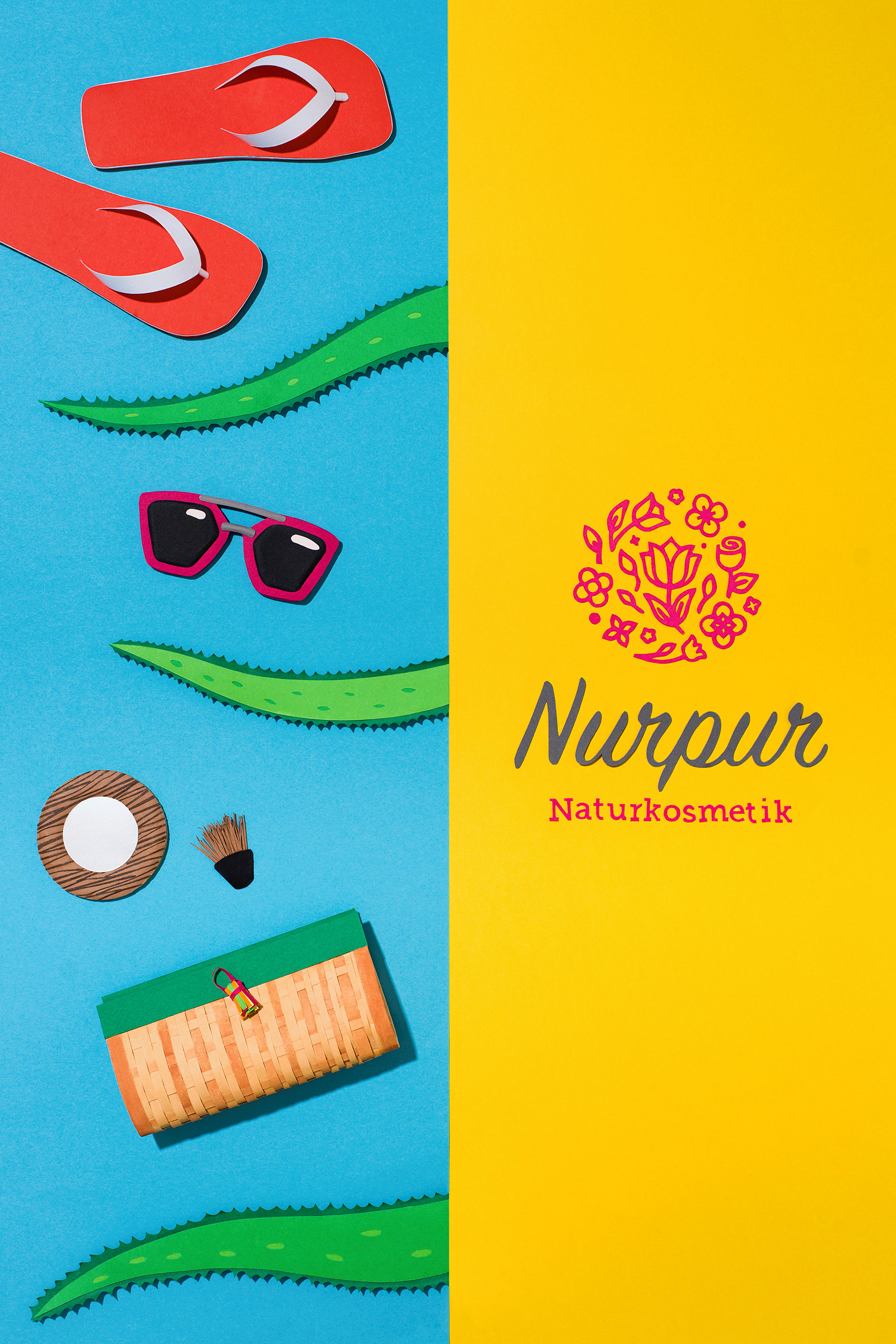 The following image corresponds to the one created for the homepage. The mood of this image is quite different from the last ones. The feeling of a relaxing spa is recreated with five ranges of paper with different textures.